Experience the open space and untouched natural environment of Dhilba Guuranda-Innes National Park and beyond with the opportunity to view a variety of species and rarely visited islands.
Ethel Beach, Yorke Peninsula
Credit: Tourism Australia
What to expect on our cruises
Getting to Pondalowie Bay

Your experience will start with a peaceful and easy to navigate drive to Pondalowie Bay, through Dhilba Guuranda-Innes National Park. Enjoy the native vegetation, appealing landscape and local wildlife along the way.

Meet Your Group & Board

Skipper Ryan and deckhand Jordan will meet you at Pondalowie Bay Fisherman's Village where you will begin your experience. You'll then hop on a tender launch from the beach so be aware you will be required to take off your shoes and roll up your pants to avoid getting wet.

Departure & Cruise

After a quick safety briefing to fill you in on all the details for the day your cruise will depart. Observe a variety of impressive wildlife, bird life and marine life in their natural habitat as we cruise past some of South Australia's most beautiful coastal landscapes.

Return

After a few hours on the water it's time to head back to the mooring where we will transfer you back to the beach for the tour's conclusion.
A taste of what you might see...
Pondalowie Bay is rated in the top 5 spots to see dolphins in South Australia. Along with the dolphins you may sight Australian sea lions, long nosed fur seals, eagle rays, black rays, fish schools, penguins and more. Whales can also be spotted in the winter months. We recommend the Althorpe Island Experience as the best opportunity to sight Australian Sea Lions.
Dhilba Guuranda-Innes National Park is home to over 120 bird species, leaving you with a good chance of spotting a vast array of birdlife! Our most common sightings include the eastern osprey, white bellied sea eagle, albatross, gannets, shearwaters, gulls, terns, oystercatchers, storm petrels, cormorants plus much more.
Emus, kangaroos, and sleepy lizards are regularly seen on the beach, throughout the township of Marion Bay, and within the national park. If you're staying overnight in the area keep an eye out for the nocturnal pygmy possum, not to be mistaken for a mouse!
Experience the majestic, natural and unspoilt coastline of the Southern Yorke Peninsula. From long pristine beaches to rugged coastal cliffs and islands - the views are simply spectacular! On your way back from the cruise we highly recommend a stop at the newly built Chinaman's Hill Lookout - you won't be disappointed!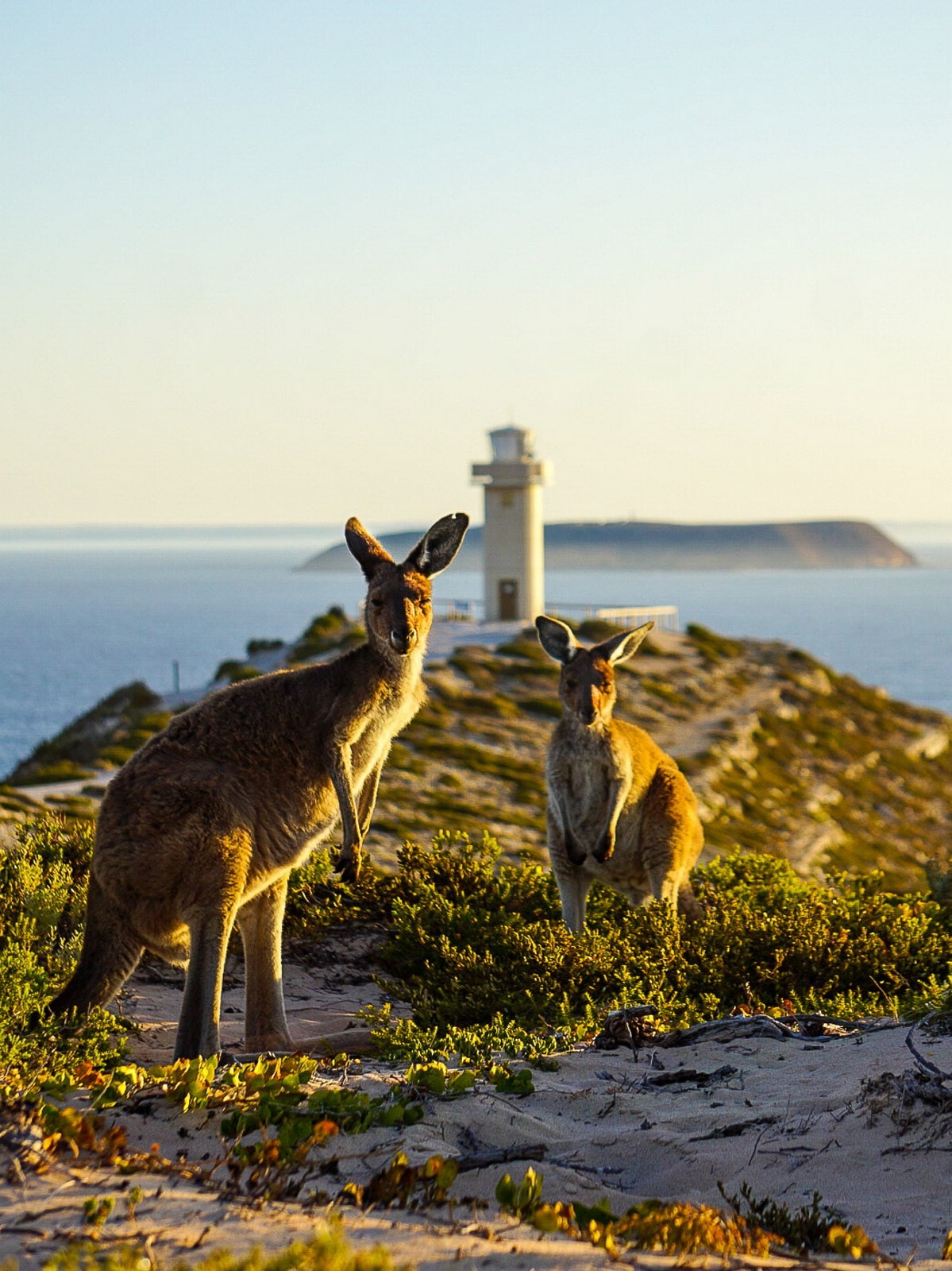 Cape Spencer Lighthouse, Yorke Peninsula
Credit: Chris Bell
"Exceeded our expectations; local, friendly, authentic"
"It was perfect, an excellent experience"
"Lots to see and experience on the Ocean Safari!"
"Some of the most gorgeous scenery I have ever seen!"
We operate 7 days a week, offering two cruise types at various times, so there is something for everyone! Check out what we offer in more detail here!
Chinaman's Hat, Yorke Peninsula
Credit: Ben Goode